Professional Luthier Services
Creating | Repairing | Restoring
Custom designed instruments made to order using specialty tone woods and environmentally friendly water based finishes.
High-end restoration and modifications
Refinishing, French polish, touchup wet sanding and buffing.

Set-up including truss rod adjustment, action adjustments, hardware tightening.

Check-over, nut cutting, a basic polish and intonation with a professional tuner.

High-end fret work

Custom bone nuts and saddles

Electronic repairs for guitars including Pickup installation, Switch/Jack replacement and wiring.

Structural work including brace and crack repairs, Headstock repairs, Bridge re-gluing etc.
Custom Specht guitars feature Bartolini® pickups – also available for refitting on existing instruments.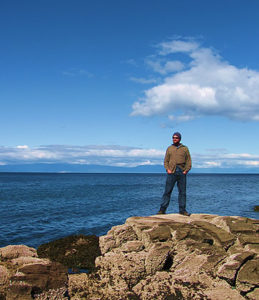 Meet Your Luthier
a little background on Oliver
I have been building instruments since 1991
It all started with a course taught by maestro Michael Dunn who learned his craft in Spain under maestros Jose Orti and Jose Ferrer. This was an amazing experience. I learned to build guitars using hand tools and still use these skills today.
From 1995 to 2005, I worked with Paul Iverson on instrument repairs. I explored thousands of beautiful instruments and have seen all kinds of old guitars. I studied how they were built and braced and learned what structurally works well. Many people are on that search for the instrument of their dreams; my goal is to help people realize those dreams.
Oliver builds many different styles of custom guitars including acoustic and electric versions of each. His baritone guitars are exquisitely rich sounding and have a surprising playability given that they are typically a larger scale than a regular size acoustic.
One of his past commissions for a baritone was made for and used on an album by Sarah McLachlan. The sound of this guitar was a full, warm low end, with a sparkling top and great sustain. It's a dark, creamy tone that plays in a room as well as it records to tape.
Other interesting instruments in the Specht catalog include the Parlor guitars, Flamencos, Nylon Jazz series, Terz guitars, and highly specified custom classical and large-bodied steel string guitars. There's a unique flavor in each of these specimens, not only in their place in the guitar family, but in the execution of the build.
From the choice of woods, finish and curves, to the fantastic joinery; a custom Specht will dazzle and inspire for many years. Check out the guitar pages and then read the kind words on the Reviews page. Thanks for visiting Specht Guitars!